Your view: Should parents check up on children online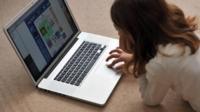 The government's new adviser on children says parents should do more to protect young people online.
Claire Perry thinks they should be checking texts, Twitter and be friends on Facebook so it's easier to see what's going on.
The Conservative MP for Devizes thinks parents should challenge the idea that children have the right to keep messages private.
The 48-year-old, who has three children, wants age ratings for sexually provocative music videos, access to men's magazines restricted and wants internet safety taught in schools.
She also thinks that photos that have been airbrushed in magazines should be clearly labelled.
Prime Minister David Cameron's adviser on the sexualisation and commercialisation of childhood said: "I'm not in any way suggesting that we should be like the diary-reading parent from hell.
"But I think parents do have a responsibility, particularly with younger children, to potentially discuss these things with their kids and make sure they're friends with them on Facebook."
Read some online and smartphone safety tips
Have your say on Twitter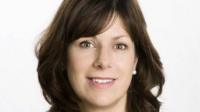 Katarzyna - We should have our privacy respected. Being 18, I would hate to have my personal texts read by my parents.
Emma - No. It's an invasion of privacy, and I think a lot of parents would agree.
Corrie - Definitely not. It's the same as reading a diary or a phone conversation, we wouldn't listen to our parents' conversations.
Kieran - It's up to the family to decide, but I think we all deserve to have our private lives.
Follow @BBCNewsbeat to take part
Have your say on Facebook
Ahmed - Why this nanny culture? Why can't we explain to our children what's right and wrong and trust them to make the correct decisions?
Liam - I partly agree, in that parents should monitor what their kids do online, if they start to do too much, teenagers will just rebel against it.
Ian - I don't think young children should be online at all. They should be concentrating on reading, writing and spelling. Teenagers shouldn't be on social networks either.
Luke - If I knew my parents didn't trust me enough and were doing that I would be really annoyed with them. Besides they should know what kind of person I was. They raised me in their own values!
Allan - It's the parents' responsibility to set boundaries. Sadly most people are happy to shove a tablet or laptop onto their child and let them get on with it.