Playboy TV fined £100,000 by UK broadcasting regulator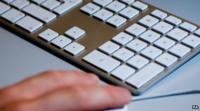 Playboy TV has been fined £100,000 by Ofcom for failing to protect children from potentially harmful pornographic material.
Ofcom says there wasn't a system in place on Playboy's on-demand programmes services and they didn't have "acceptable controls in place to check that users were aged 18 or over".
The broadcasting watchdog concluded that "Playboy's failure to protect children from potentially accessing these sites was serious, repeated and reckless."
Ofcom says it happened between 31 May and 24 July 2012 and it concerned the Playboy TV and Demand Adult websites.
The Authority for Television On Demand (ATVOD) in conjunction with Ofcom say Playboy broke rule 11 of ATVOD's guidance.
Ofocm said because of the serious nature of the breaches, it fined Playboy's Demand Adult £65,000 and Playboy TV £35,000.
Last December, Ofcom also fined the online adult content website, Strictly Broadband, £60,000 for failing to have effective controls in place to verify that users of the site were aged 18 or over.