Stars' view on HMV calling in the administrators
15 January 2013

From the section

Music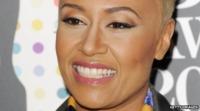 Last night (14 January), music and DVD chain HMV announced it had called in the administrators putting about 4,350 jobs at risk.
The 239 stores in the UK and the Republic of Ireland will be kept open for the time being while they look for a buyer.
Newsbeat has been talking to music stars about their memories of the store and whether it will be missed from the high street.
At last week's Brit Award nominations, Emeli Sande said that despite her success she still goes into HMV to buy CDs.
"The most recent CD I bought was the Rihanna CD because I wanted the deluxe copy with the song I wrote on it," she said.
"So I went out to HMV to buy it. I kind of just checked out my CD, and got a little photo next to the rack."
HMV's past: A history in pictures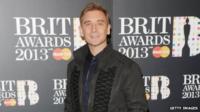 Emeli said she would miss the store if it disappeared from the high street.
She said: "I used to work at Virgin Megastores and I love a CD shop. You can see everything, you can feel it. I would definitely miss it. I hope we can keep it alive."
DJ Fresh agreed but admitted he didn't buy CDs any more.
"You sort of associate British high streets with an HMV, it's a focal point," he said.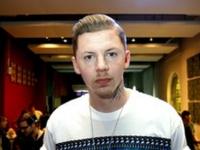 "And even when they sell computer games and all kinds of other things apart from music, it's just like a sort of culture. A British culture story HMV."
Professor Green was among the celebrities who tweeted his disappointment of the news that HMV was going into administration.
"HMV bankrupt. We may as well just give up on any medium that involves hard copy and get on with it. #sadtimes." he tweeted.
TV personality Mary Portas also tweeted: "HMV was a brilliant business that was a great part of our high streets. So sad to see this one go."
Chemical Brothers' Ed Simons also added his opinion on Twitter.
"When telling us our mid-week chart position are (sic) manager always said "but the HMV figures aren't in yet" #hmvmemories."
Ellie Goulding tweeted: "I'm really sad about HMV. Say what you want about it, but I'm genuinely sad."