Johnny Depp to star in Pirates of the Caribbean 5 in 2015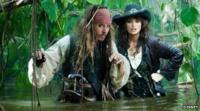 Johnny Depp has signed on to star in a fifth instalment of the Hollywood film franchise Pirates of the Caribbean.
The 49-year-old will return as Captain Jack Sparrow, but there is no word on other cast members and no director has been attached to the Disney project.
The film is expected to be released in July 2015.
Details about the script are being kept secret but it is thought screenwriter Jeff Nathanson, who is also behind Men in Black 3, has been working on it.
There were rumours about him working on the script a week before the official announcement.
It's thought that Johnny is still working on The Lone Ranger for Disney, so filming isn't expected to start on the Pirates movie until 2014.
The fourth film in the franchise - Pirates of the Caribbean: On Stranger Tides - which was directed by Rob Marshall earned just under £1 billion at the box office worldwide.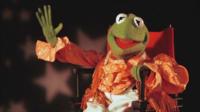 Disney has also announced other movies release dates.
The Muppets 2 will be released in March 2014. Ricky Gervais will star opposite the Muppets.
The company also gave release details for George Clooney's new sci-fi epic 1952. The film will be released in December 2014 and will be directed by Brad Bird. Plot details are being kept under wraps.
Angelina Jolie's Maleficent will get a summer release in 2014. The film centres around the villain from Sleeping Beauty.
Captain America: The Winter Soldier will open in cinemas in April 2014 while Guardians of the Galaxy will be released as a 3D movie and will be in cinemas in August 2014.