Changes to state pension revealed
14 January 2013

From the section

Politics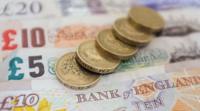 The government has announced a number of changes that will affect the amount you receive as state pension.
MPs claim their proposals will make the system simpler and that many people will be better off.
Some critics, though, say a flat rate pension of £144 may mean some of those who need it most miss out.
The state pension, the money you get from the government when you retire, is separate from any money you put aside through a savings scheme at work.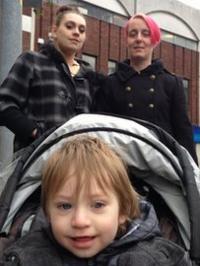 Winners?
Under this new scheme that would come in in 2017 people who currently receive the lower rate of state pension should be better off.
This includes those who are self-employed and women who take time off work to look after their children.
Chantelle Akid, 19, reckons that's only fair.
"I think it is a full time job. It is hard work, do you want to take him?!
"I've brought my son into the world so I will look after him," she says.
Her step-mother Jill Marsh agrees: "Some people do look at it as a cop-out. They say 'why should we be paying for you?"
Losers?
Around six million working people, most in public sector jobs, are expected to have to pay more in National Insurance contributions.
Ministers say they will benefit in the long run.
Forklift truck driver Josh Taylor already has a pension through work.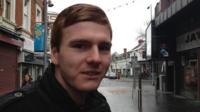 The 21-year-old is not happy about funding a higher state pension on top of that.
"We pay enough as it is, that's a joke,"
"I pay about £200 a week in tax and national insurance, so enough is enough."
Living longer
The state pension is a guaranteed regular payment for the rest of your life, so it has become more expensive for the government as people live longer.
It had already been announced that by 2028, both men and women will have to wait until they are 68 to receive a state pension.
Billy Bradley's delivering gas bottles around the docks and doesn't like the idea of working for that long.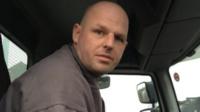 "Wait a minute, we're having to work an extra three or four years, so that's three or four years when they don't have to pay you anything.
"Give them a bit with one hand, but take a bit more with the back hand, that's what they always do."