Belfast riots 'a buzz' for teenagers, say youth workers
9 January 2013

From the section

Politics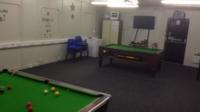 Young Protestants in East Belfast say they get "a buzz" from rioting because there is nothing else for them to do.
Since December hundreds of protests have taken place across Northern Ireland - many of them violent.
Loyalists are angry at a decision by councillors in Belfast to reduce the number of days the Union flag flies above City Hall.
There have been disturbances in the Newtownards Road area for the last six nights.
James, 19, has been arrested in the past for rioting and now works at the Ballymac Youth Centre, just off the Newtownards Road.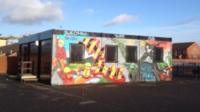 "There's a buzz off rioting and kids will enjoy it. There is nothing in the Newtownards Road area for children to do."
He says the wooden cabin they use as a club leaks when it rains and needs funding, but so far they haven't been given much.
"We have two pool tables and one TV among 40 kids. We're supposed to keep them off the streets and out of court. It's not going to work."
John, 17, goes to the centre and agrees with James that politicians have ignored the area and investment in housing and facilities would improve things.
"If you saw a nice big centre with a football pitch, people would want to come," says John.
Although they can't be specific, the Department of Social Development say millions have been invested in the area in recent years.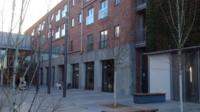 One example is the £22m Skainos Centre.
Youth Co-ordinator, Mark Davis, says "unemployment is high within this area, schools are closing around here. Having youth workers and volunteers has made a difference to the local area."
His centre mainly works with young Protestants but hopes to include young Catholics soon.
The boys from the Ballymac Centre don't attend the Skainos because it's organised by a church group. They say it's not right for them.
Mark Davis insists they have an open door policy.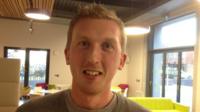 Young Catholics in Belfast also feel abandoned by the authorities.
When the last major protests broke out in the summer Gerard, 20, who lives in West Belfast, told Newsbeat they felt like "second class citizens".
"There's people out there who get involved in riots to keep the Loyalists out of their area. But the majority of young people riot for fun, I would say."
It's estimated the cost of policing recent protests is £7 million.