Your view: Rail fares rise as new prices come in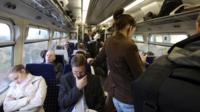 Train fares across England, Wales and Scotland have gone up today [2 January] as new prices announced in August come into force.
Rail fares for season ticket holders have increased by an average of 4.2%, with overall ticket prices rising by 3.9%.
The biggest hike is 6.46% for an annual ticket from the Kent stations of Ramsgate, Dover and Deal to London.
The ticket will now cost £4,940 per year.
It's the 10th year running that prices have gone up by more than inflation, or the cost of the things we buy.
The government say they are determined to reduce the cost of running the railways in the long term, but Labour have accused them of misleading commuters and say they will place a "strict" cap on future rail fares.
Newsbeat went to Euston station in central London.
Mickey Hansell, 22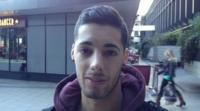 Mickey commutes from Essex to London for work.
"Fares are dearer than they should be.
"I don't think it's right and I have to cut back on things because of the price of travelling.
"I understand that railways have to be paid for but for the amount of people that use trains per day I think the fares should be less."
Matt Masters, 18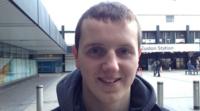 Matt regularly travels by train to Milton Keynes.
"I don't think the fares should be going up.
"We pay enough tax, surely government money should help look after public transport because they are trying to go more green, they should fund it.
"It's just getting too expensive and even though I have a job it really impacts on me and it's getting too much."
Joss Ulyett, 17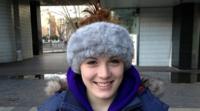 Joss says she uses the train a lot during her college breaks.
"I don't think this is a good idea because if you want to promote public transport it should be made cheaper.
"For young people it's so hard to get car insurance and everything like that because it's so expensive, public transport is the only alternative.
"Even a small rise is significant and I will now double think about going out because of the fare rises."
Jim Singh, 25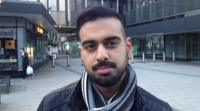 Jim used to travel by train all the time until he passed his driving test last year.
"If you need to get to work, you need to get to work.
"The train companies have to pay their employees right? And they need to offer a good service and in order to do that they need to put prices up.
"If it's that much of an inconvenience to you don't get on the train and make a stand so they put the prices down."