Under-25s 'struggling to cope' with day-to-day life
2 January 2013

From the section

Politics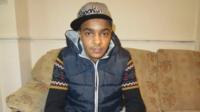 It's claimed one in 10 young people "struggles to cope" with day-to-day life.
The Prince's Trust says its survey shows those not working, training or learning are the most unhappy, as well as being most likely to have grown up without anyone to talk about their problems with.
The charity spoke to more than 2,000 16 to 25-year-olds across the UK.
Leon White is 24 and lives in Birmingham with his mum, sister and brother.
His father died 10 years ago and Leon ended up leaving school without any qualifications.
"I felt like I was cheated out of a good start in life," he said. "At 14, when you lose your dad, you just feel like the world is against you."
'Frightening place'
Nearly three out of 10 people questioned told the Prince's Trust they felt their job prospects had been permanently damaged by the recession.
Unemployment fell in the UK for most of 2012 and the most recent figures showed the biggest monthly drop since 2001.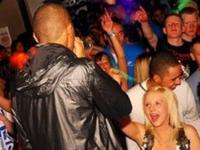 Martina Milburn, chief executive of The Prince's Trust, said: "A frightening number of unemployed young people feel unable to cope, and it is particularly tough for those who don't have a support network in place."
Leon writes and sings his own material but hasn't been able to make a career out of it.
It's taken him until recently to secure and hold down a full-time job, in a hotel, after signing up for a hospitality training course.
He said: "I used to apply for jobs but after getting knocked back, it hit my confidence. I'd wake up and just not know what to do with the 24 hours in the day."
He thinks employers and staff should take into account people's backgrounds, rather than just qualifications on paper.
"They don't know anything about your past, they don't look into that, they just look at your CV," he said.
"I don't see the job centre as a job centre. They don't help you get jobs."
The government says it's "not complacent" even though youth unemployment is at its lowest level since 2009.
A Department for Work and Pensions spokesman said: "Youth unemployment has fallen recently, and excluding full-time students, there are now 626,000 unemployed 16 to 24-year-olds - the lowest figure since early 2009.
"But we are not complacent about the scale of the challenge we still face.
"Through our Youth Contract we're offering nearly 500,000 work experience placements, wage incentives and apprenticeships over the next three years to help young people gain the skills and experience needed to get a job."