Newsbeat guide to social networks and freedom of speech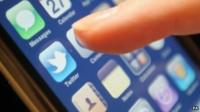 New guidelines have been published for police to help them decide which messages on social media should be treated as a crime.
The Director of Public Prosecutions, Keir Starmer, said people should only face a trial if their comments on social media go beyond being offensive.
The guidance is not intended to curb freedom of speech, say prosecutors.
There should also be leniency if people post something when drunk which they later genuinely regret and delete.
Even if a post is not taken to a criminal court, this does not mean that they cannot get in trouble.
An individual may decide to take a user to a civil court if, for example, they feel they have had their reputation damaged by the posts.
Messages that may face criminal charges
Under the new guidelines tweets or messages that are a credible threat to violence will be prosecuted.
In 2011 some individuals were jailed for inciting rioting on Facebook.
Anyone who breaches court orders could also end up being prosecuted. For example, this could mean revealing the name of someone who has been a victim of a sexual assault, who has a right to anonymity.
Instances of harassment or stalking could also result in a poster ended up in a criminal court.
Tweets that may face civil court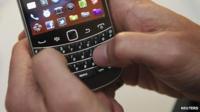 You can be sued if you commit libel while using social networks.
The law of defamation allows individuals, groups of individuals, companies or firms to sue for damages to their reputation.
It is not a defence to say that you are was simply repeating a statement by someone else.
In March 2012 former New Zealand cricket captain Chris Cairns was awarded £90,000 in damages after he was wrongly accused of match-fixing in a tweet.
Social media: Your questions answered
Other messages
Online posts that are merely "grossly offensive, indecent, obscene or false" would face a much tougher test before the individual could be charged under laws designed to prevent malicious communications.
Kier Starmer said that many suspects in this last category would be unlikely to be prosecuted because it would not be in the public interest to take them to court.
Paul Chambers had his guilty verdict overturned after he was initially fined £1,000 for tweeting a "joke" in 2010 about blowing up Robin Hood airport after his flight was delayed.
A senior judge said that it did not amount to a serious threat that created fear or apprehension.
Ian Kelcey, chairman of the Law Society of England and Wales' criminal law committee says part of the problem is people often send messages without thinking through the consequences.
He says people should ask themselves whether they would be prepared to yell whatever they are about to post in a crowded room.
"If in doubt, don't shout," he advises.