Doctor Who star: 2013 'best year' in the show's history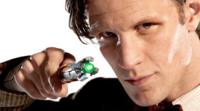 The star of Doctor Who says he's hoping to find out about plans for the show's 50th anniversary in the next few months.
Matt Smith, who plays The Doctor says he wants to make 2013 the best year yet for the BBC drama.
He said: "We're as much in the dark as the majority of other people.
"I imagine I'll get to read something in January, February time. We'll make it the biggest and the best year, hopefully in the show's history."
Doctor Who was first broadcast on 23 November 1963.
Matt Smith was speaking alongside Doctor Who's latest assistant, Jenna-Louise Coleman.
It was announced in March that the 26-year-old would become The Doctor's new companion.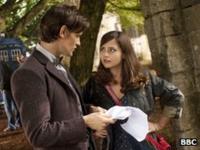 The actress has appeared in the show before but will appear as Clara Oswin, for the first time in the Christmas Day special.
She says the episode is full of "lots of Christmas magic, lots of Christmassy big moments, the beginning of a new relationship, lots of danger and lots of snow."
Jenna-Louise says working with Matt Smith has been great.
"It's kind of a friendship that, we've been through things that you can't have anywhere else.
"We've spent the last six months saving the world 10 times, running down corridors, fighting monsters."
Matt added: "It's a bonding experience unlike any other show.
"You're constantly, every day, as characters, professing this profound sense of love and respect for each other and I guess it's meant to trickle into real life and it just doesn't", he joked.
Doctor Who, The Snowmen is on BBC One at 5.15pm on Tuesday 25 December.