Big Brother got most complaints in 2012, say Ofcom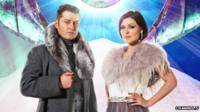 Big Brother received the most complaints from audiences this year say Ofcom, the broadcast regulator.
The reality show totalled 2,088 complaints, the majority of which related to one contestant's threatening behaviour to another housemate.
This issue prompted 1,139 to complain.
Next on the list were The X Factor Results Show, followed by another ITV programme, This Morning.
Of the 1,488 people that complained about The X Factor Results Show, most were unhappy with voting issues that occurred on 7 October 2012 when Louis Walsh changed his mind about who he was going to send home.
Ofcom did not uphold the audience's complaints on this occasion.
"Viewers were not materially misled by this issue as they vote on the understanding that the final decision about which contestant leaves the show rests with the judges (unless there is a deadlock situation)," they said.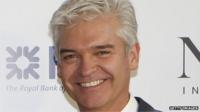 This Morning host Philip Schofield caused a large proportion of the 811 complaints about the programme.
It received complaints after he handed the prime minister a list of alleged sex abusers he had found on the internet. ITV and Schofield publicly apologised. Ofcom say they are still investigating.
Other shows on the list include BBC One's comedy Citizen Khan, about a Muslim community leader in Birmingham (256), as well as Keith Lemon's LemonAid (246).
These complaints were for all of 2012 up to 12 December. Although these shows were the most complained about, not all complaints were upheld by Ofcom.
Follow @BBCNewsbeat on Twitter