Blockbuster films on the way in 2013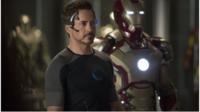 Action and fantasy look set to dominate the box office in 2013 but it will also be the year One Direction add to their global teen takeover by releasing a concert movie.
To start with though, there are a handful of films being referred to as the new Twilight, such as Beautiful Creatures, the first in the four part Caster Chronicles.
The story centres on teenager Lena, a 'caster' who can use magic and will either be claimed for the Light or the Dark on her 16th birthday.
In August, Mortal Instruments: City of Bones arrives, part one of a six part series, starring Lily Collins, Jonathan Rhys Meyers and Jamie Campbell Bower, and introducing us to Shadowhunters, described as half-angel warriors.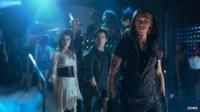 Plus Twilight author Stephanie Meyer has a new film adaptation due out in March - The Host is about rebel humans fighting back against an alien race that's been taking over Earth.
Like sequels?
As is the norm now, many sequels will be released in 2013, not necessarily cheaper to make but certainly cheaper to market with a known brand and built in fan base already in place.
Bruce Willis is tasked with helping his son (who somehow ends up in trouble in Russia, hopefully at Christmas) in the fifth Die Hard movie, A Good Day to Die Hard.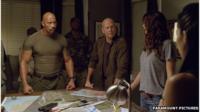 Willis also pops up in the second G.I. Joe film, G.I. Joe: Retaliation, once again starring Channing Tatum, whose role was reportedly increased after his success at the box office in 2012.
Plus there's Fast and Furious 6, The Hangover 3, Despicable Me 2, and Kick-Ass 2.
Superheroes return
2013 will also see a mini-trend for ditching the sequel number in some film titles.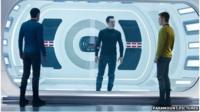 The number '2' is missing from Star Trek Into Darkness, Thor: The Dark World, Hunger Games: Catching Fire, The Hobbit: The Desolation of Smaug and Monsters University, which is Pixar's follow up to Monsters Inc.
Watch out for Hollywood spinning words such as, 're-imagining', 're-boot' but never 're-make', despite various familiar tales being retold.
The most anticipated, perhaps, is Man of Steel, the latest crack at Superman, starring Henry Cavill and Amy Adams as Lois Lane.
There's a new version of cult horror film Carrie, a focus on the wizard in Oz: The Great and Powerful and Jack Ryan, with Chris Pine now taking on author Tom Clancy's character, previously played by Alec Baldwin, Harrison Ford and Ben Affleck.
Finally - if you love grand drama, as the Oscar voters do, then there's musical Les Miserables starring Anne Hathaway and Hugh Jackman, Leonardo DiCaprio will become The Great Gatsby, the hunt for Osama bin Laden is chronicled in Zero Dark Thirty and Naomi Watts' will be seen as Princess Diana in a new biopic.