Thousands of people at risk through Christmas drinking
17 December 2012

From the section

Health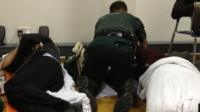 Thousands of people will be putting their lives at risk over Christmas because of accidents and illnesses caused by alcohol, say A&E doctors.
Newsbeat has seen figures showing more than 126,000 16 to 34-year-olds needed hospital treatment because of booze in England last year.
That is a rise of nearly 20% over five years.
Officials say it's risen in Northern Ireland too but dropped in Scotland and Wales over a similar period.
Doctor Zul Mirza from the College of Emergency Medicine says the problem is costing the NHS £3 billion every year.
"That cost comes through occupying beds, medication and treatment," he said.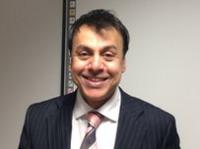 An alcohol related admission is an injury or illness caused by booze which needs medical attention.
"Broken bones, head injuries to long term things like liver and heart," he added.
"We're not saying you shouldn't drink but alcohol can cause life threatening problems."
The government say they are taking tough action against binge drinking, while Dr Mirza agrees with the idea of minimum pricing on a unit of alcohol.
'More affordable'
"There's a combination of factors here," he said. "I think peer pressure plays a part and it's also made worse by alcohol strength being much stronger now.
"Alcohol is significantly more affordable today than it used to be 15 to 20 years ago," he added.
Figures released to Newsbeat by the NHS Information Centre show there was a 26% rise in the number of females admitted to hospital because of alcohol in the year 2011/12.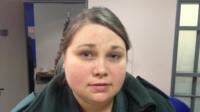 Emma Weaver works at an alcohol recovery centre run by the London Ambulance Service in central London. They look after drunk people to relieve pressure on hospitals.
"We deal with about 20 patients a night, so that's 20 hospital beds freed up," she said. "Last night we went to 10 patients and nine of them were young females who had overdone it on the drink."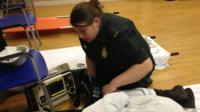 Sarah, which is not her real name, is 27 and spent a night at the centre.
"I'm very embarrassed and I'm so grateful I was found," she said. "The culture is to drink shots and go mental on cocktails."
"A&E is for medical emergencies and I'm glad I've been taken here rather than using up doctors and nurses time," she added.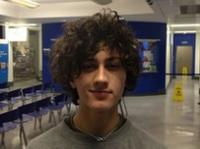 Chris Berry, 18, says he travelled with his girlfriend to the centre.
"To go and drink alcohol doesn't really earn a place in a hospital bed," he said.
"It's good that there is this help but we are buffering these people and maybe these people would learn if less help was available."