Computer bots target Ticketmaster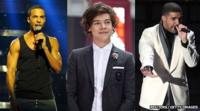 Ticketmaster has admitted to Newsbeat that nearly a fifth of their traffic came through the use of illegal computer software in 2011.
It's after a Newsbeat investigation found thousands of gig tickets are being bought up illegally from the site and then being sold at inflated prices on secondary ticket websites.
The programmed computer software is called botnets.
The ticketing agent says it has invested millions of pounds in technology to differentiate between fans and touts.
Newsbeat has seen information that suggests 32-year-old Christopher Stewart targeted Westlife, Drake, JLS and One Direction tours with his software before selling them on secondary ticketing platforms for more than face value.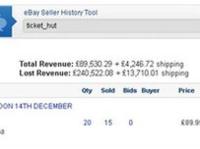 The tickets were largely front rows and floor space tickets.
Botnets are illegal, according to London's Metropolitan Police, who say they are against the 1990 Computer Misuse Act and officers say the way they are used to buy tickets is fraudulent.
The authorities believe Christopher Stewart used a variety of names, credit cards and addresses based in the Milton Keynes area to buy the tickets.
His computer software also appears to have got around Ticketmaster's ReCaptcha, which is the device used on the site to differentiate between a computer and a human being.
He sold the tickets through his Ebay ticketing company, Ticket_Hut, Seatwave, Stubhub and Viagogo.
Trading Standards say they won't comment on ongoing investigations. The police are now investigating.
Reg Walker is a security expert at Iridium Consultants.
"I was actually present at a Westlife show where Trading Standards had asked for certain tickets to be flagged, where they suspected they had been purchased using a botnet by Christopher Stewart."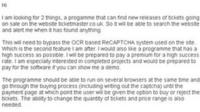 Edward Parkinson who is a Viagogo spokesperson says their site "does not break the law and has not violated the proceeds of crime act". He added: "Botnet questions are for the box office, not us".
"Our role is to guarantee that every ticket sold on our marketplace is genuine and is delivered to the buyer in time for the event.
Seatwave's boss Joe Cohen told Newsbeat that they "take a zero tolerance policy towards violations of the user agreement which can lead to suspension of a customer's account".
While ebay, who also own Stubhub said they "Don't tolerate the sale of illegal tickets on our sites. Together with the authorities and the primary ticket industry they are committed to tackling this issue."