Gig venues across UK see drop in tour dates by one half
10 December 2012

From the section

Music
Newsbeat's seen figures suggesting there's been a big drop in the number of gigs at major venues across the UK.
The worst hit areas include Cardiff, Edinburgh, Manchester and Birmingham.
The number of performances in these places has almost halved compared to last year, according to ticket search engine Tixdaq.
Rob Hallett, head of international touring at AEG Live, says bands are now focusing on other markets including Asia and Eastern Europe.
"It's facilities - it's as simple as that. In Murrayfield, it's 55,000 people in a city the size of Edinburgh," he said.
"How many groups can sell 55,000? As a band or as a punter you don't want to be there with 20,000. It's miserable.
"And it's the same problem with Cardiff. The Millennium Stadium is a great stadium, but it's too big a stadium in too small a town," he said.
Worldwide markets
Hallett, who promotes Justin Bieber and Jennifer Lopez, also explained that there were new markets with bigger demands opening up around the world.
"South East Asia has come up big since its economy recovered. Some of the strongest markets in the world are Jakarta, Kuala Lumpur, Manila, Seoul. We're playing all those markets regularly.
"Eastern Europe, Istanbul, we're doing a lot more now."
The table below shows key events taking place in stadiums, arenas, academies and forums according to ticket search engine Tixdaq.
| | | |
| --- | --- | --- |
| City | Performances 2011 | Performances 2012 |
| Belfast | 440 | 376 |
| Birmingham | 2155 | 1118 |
| Cardiff | 879 | 484 |
| Dublin | 1676 | 674 |
| Edinburgh | 895 | 436 |
| Glasgow | 1977 | 1054 |
| London | 25834 | 20072 |
| Manchester | 3411 | 1440 |
| Newcastle | 1072 | 584 |
| Swansea | 102 | 44 |
Matt Sanderson, 18, loves Skrillex and lives near Edinburgh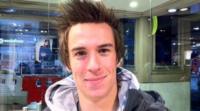 "I live near Edinburgh but I have to go to Glasgow to see my favourite artists.
"I travel between an hour and a half and two hours and it's annoying.
"It means you might have to leave early to get the last train. It's just a lot more hassle and a lot more money."
Ricardo Bastos, 23, lives in Newry near Belfast and is a big hip hop fan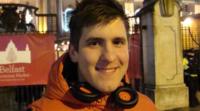 "There should be more acts coming to Northern Ireland.
"Maybe they're not coming because of the troubles, I don't know."
Sam, 16, lives in South Wales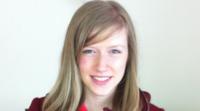 "I've been to see Rihanna in Birmingham and JLS and Olly Murs in Swansea. Swansea is about two hours away.
"I find it hard to persuade my mum to take us and I usually have to compromise saying I'll do loads of housework if she'll take us."