X Factor's James, Jahmene and Chris gear up for final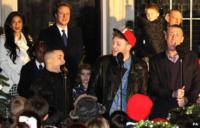 After months of build-up, The X Factor final takes place this weekend with Christopher Maloney, Jahmene Douglas and James Arthur battling it out.
Surprise eliminations have seen popular acts like Union J and Ella Henderson leave the competition.
Liverpool singer Christopher Maloney has also proved controversial, with claims some people have voted to keep him in to discredit the show.
Newsbeat chatted to the finalists and their mentors ahead of the big night.
Jahmene Douglas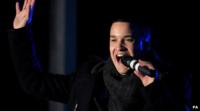 The 21-year-old singer says the show has been a "massive blur" for him, but admits it's changed his life.
He says he's staying focussed though, and doesn't care about reports that he's the bookies' favourite.
"I don't pay attention to all that stuff," says Jahmene. "I think it fills your head up with things it doesn't need to be filled up with.
"For me it's not a competition. You can't pit talent against talent. We've made it now - we're all going to have albums."
"James is definitely going to have an album, and I'm definitely going to be buying it - and featuring on it of course!"
Judge and mentor Nicole Scherzinger also says she plans to work with both her acts when they bring out their own music.
The former Pussycat Doll reckons Jahmene and James have helped make this year's competition.
"They've been a huge blessing," she told Newsbeat. "I think it brings so much more credibility and integrity to the show."
James Arthur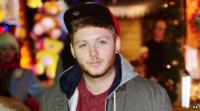 The Middlesbrough singer has gone down a storm with the judges and fans almost every week.
However, his surprise bottom-two placing with Ella Henderson has been one of the show's biggest talking points
James edged out Ella but admits he's "over the moon" to be in the last three.
He says he's stayed true to himself and isn't worried about his reputation if he wins the show.
"I personally don't think I've compromised any of my credibility," says James.
"I've done everything I wanted to do in the show. I've been allowed creative control.
"I think it's been a game changer this year, being able to play your own instruments and do your own lyrics."
James also stuck up for Christopher Maloney and told Newsbeat he deserves his place in the final.
"I just hope if he wins, the same people buy his album," added James.
Christopher Maloney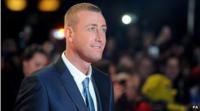 Christopher Maloney is the last man standing from the 'Over 28s' category but it hasn't been an easy ride.
He's faced boos from some fans, criticism that his performances are dated, and claims people are voting for him to annoy Simon Cowell.
But Chris doesn't agree with any of that: "[People] voted me in as a wild card and they've been loyal to me throughout the competition.
"That's the reason I'm still in."
The 34-year-old says he's got a "as good a chance as anybody else" - and mentor Gary Barlow agrees.
He told Newsbeat it doesn't matter if the 'nan vote' is helping Chris.
"I don't care who's voting," says Gary.
"Does an older person's vote mean less than a younger person's vote? Absolutely not."
The Take That singer is also quick to defend his act against critics who reckon nobody would buy his album.
"If people are voting for him there are people who will buy his record. Simple as that."
The X Factor final is on Saturday at 8pm and Sunday at 7.40pm, on ITV1.