Do festive ratings battles still matter to TV channels?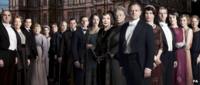 In 2011 the Christmas Day TV ratings crown finally rested with Downton Abbey, with 11.59 million viewers watching the ITV1 drama, but interestingly it took a week to win.
An early ratings victory was handed to BBC One's EastEnders, based on the 'overnights', measuring those who had tuned into the drama live.
However, once those who had recorded the shows on PVR services were added, that initial result was overturned in Downton's favour.
Channel rivalry
"Historically BBC One and ITV1 have been rivals," admits Danny Cohen, the controller of BBC One.
"I think really these days, particularly at Christmas, you have to focus on what you're doing.
"You don't worry too much about what the other channels are doing and make sure it's really good."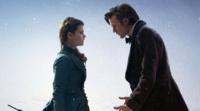 Cohen also stresses that while there's "definitely a trend" for people to catch up with shows on demand, he feels "the truth is still that most people watch most of their television live as it goes out."
The expected BBC big hitters this year include Christmas editions of Doctor Who, EastEnders and Call the Midwife.
For ITV there will be festive themed versions of The Cube, Take Me Out, Downton Abbey and a one-off drama called Doors Open and starring Stephen Fry.
EastEnders and Downton Abbey will go out at the same time on Christmas Day.
Christmas movie
Sky has long taken the lead in securing the most current film releases to be shown at Christmas.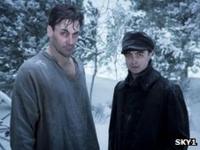 "Traditionally Sky hasn't really gone into it [Christmas ratings battles] much other than with movies, but what's obvious is customers really like our new British shows," says Stuart Murphy, director of entertainment channels at Sky.
"We see Christmas as really just dominated by the BBC at the moment and we have a real chance to get involved as well."
Christmas TV
So why is there so much focus on what everyone is watching at Christmas and does it matter who wins eventually in the ratings?
"I wouldn't say ratings aren't important," stresses Danny Cohen.
"I always believe that if you spend a lot of public money on programmes you want as many people to watch them as possible.
"The bigger thing though is that the programmes are really good."
And as for the festive timing, Sky's Stuart Murphy feels engaging a mass family audience when they're all together at Christmas does have value.
"If you manage to capture people's hearts and minds at Christmas then I think channels feel a lot closer to their customers, and customers sort of fall in love with you a lot better."