Celebrities congratulate Duke and Duchess of Cambridge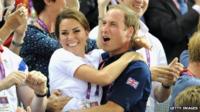 The Duke and Duchess of Cambridge have confirmed that they are expecting their first child.
Kate Middleton is spending a second day in hospital, suffering from severe morning sickness.
In a statement, St James's Palace said the Royal Family and the Middletons were "delighted with the news".
Celebrities across the world have expressed their joy at the announcement, using social media sites to congratulate the Royal couple.
Cheryl Cole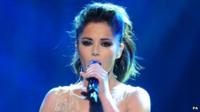 "I'm sooooooo excited that we're having a royal baby! Congratulations to Kate and Wills!"
Lord Sugar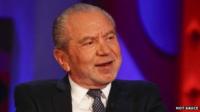 "Congratulations. The Duke and Duchess of Cambridge are very pleased to announce that they are expecting a baby."
David Walliams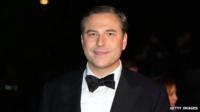 "Congratuwelldone William and Kate. Very happy for you both. Dx"
Khloe Kardashian
"Congratulations to the Duke and Duchess of Cambridge! A royal baby! :) awwww so sweet."
Olly Murs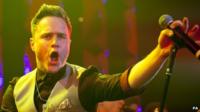 "Cool #royalbaby that's amazing news! How comes they never mentioned it on the XTRA Factor last week haha."
Rochelle Humes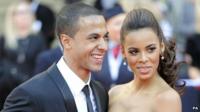 "Ahhhh yay Kate Middleton is pregnant ♥ congrats xx"