Newsbeat's guide to the Palestinians' UN status upgrade
30 November 2012

From the section

Politics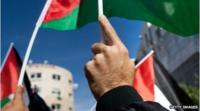 The Palestinians say they're a step closer to being recognised as a fully independent country.
It's after a vote at the United Nations on Thursday night (29 November).
UN members voted in favour of Palestine now being recognised as what is called an observer state.
It means the Palestinian diplomatic status has been upgraded and will now be afforded certain rights.
Israel and the US were two of the countries that strongly opposed it. The UK was one of 41 nations who abstained.
What do the Palestinians want?
The Palestinians have one of the largest refugee populations in the world.
They have always wanted recognition as a sovereign state in the West Bank, including East Jerusalem, and the Gaza strip.
But for the last 20 years peace talks have stalled.
They argue that their idea of a state is slipping away because Israel continues to build settlements on the land they want.
So they feel by coming to the UN and getting an international document defining the territories, it will give them some weight in peace negotiations.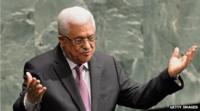 Palestinian Authority President Mahmoud Abbas applied for full UN membership last year but it was knocked down because of opposition.
They feel the next best thing is becoming a non-member observer state like the Vatican.
What will this new status achieve?
It means Palestinians could join UN agencies - like the International Criminal Court (ICC) - with the possibility of pursuing Israel over claims of war crimes.
The UK and France have warned against this as it could ruin peace efforts.
Who backed the Palestinians?
One hundred and thirty-eight members of the UN assembly, including many EU states, Russia, China, India and Brazil voted in favour.
Israel the US and seven other states, including Canada and Panama, voted against the resolution.
Forty-one nations including the UK and Germany decided not to vote.
Why is Israel and the US against it?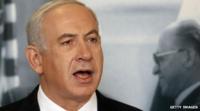 Israel and its strongest ally, the US, say a Palestinian state should only come out of direct negotiations, without any UN involvement.
The Israelis believe it breaches an international diplomatic contract, called the Oslo Peace Accords, aiming for both sides to work together for peace.
The Americans fear the UN status upgrade will damage the atmosphere between Israel and the Palestinians, stopping both sides from carrying out peace talks.
The Palestinians insist this won't happen.