Newsbeat guide: What's the Leveson Inquiry all about?
29 November 2012

From the section

Politics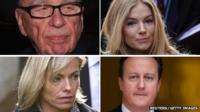 A report has accused some newspapers of wreaking "havoc" with the lives of innocent people and recklessly "prioritising sensational stories".
Lord Justice Leveson called for a new body, backed by law, to regulate the industry.
Delivering findings after an eight-month inquiry that heard from 650 witnesses, he criticised close relationships between media figures and politicians.
He also says on too many occasions the press have ignored their responsibilities and their own code of conduct.
Witnesses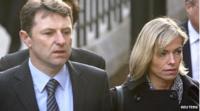 Sienna Miller, Hugh Grant, Charlotte Church, Steve Coogan and the Harry Potter author J. K. Rowling were among the many celebrity witnesses.
Murdered Milly Dowler's mother and father gave evidence, as did Kate and Gerry McCann, the parents of missing Madeleine.
They all claimed they had been victims of media wrong-doing.
David Cameron gave evidence, as did former Prime Ministers Tony Blair, Gordon Brown and John Major.
'L O L' texts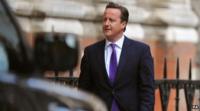 David Cameron may be dismayed that the inquiry he set up has focused so often on his own friendships with powerful media people.
There was lots of interest in his dealings with Rupert Murdoch, who shut down the News of the World over phone-hacking but who still owns the Sun and a large chunk of Sky TV.
Ex-News of the World boss Rebekah Brooks is facing trial over claims related to all this.
It came out over the course of the Inquiry that the Prime Minister borrowed a horse from her and signed off texts with the letters L O L - which he took to mean "lots of love" instead of "laugh out loud".
David Cameron also gave the job of assessing a Murdoch bid for Sky TV to former Culture Secretary Jeremy Hunt, who'd previously been described as a 'cheerleader' for the company.
Elsewhere, he brought another ex-Murdoch editor, Andy Coulson, into his Downing Street team who's now also facing trial in connection with corruption claims.
Follow @BBCNewsbeat on Twitter