The future of Hearts FC: One fan's view on the finances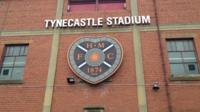 Scottish Premier League club Hearts could be liquidated on Monday (3 December) over an unpaid tax bill.
Hearts have faced legal action over unpaid tax eight times in the last three years and are around £20 million in debt.
Jamie Williamson, 20, went to his first Hearts game at the age of six. His dad took him to see them play Rangers in the cup.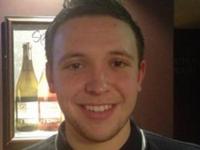 "I've supported them all my life and go to as many games as possible," he says.
Earlier this month Her Majesty's Revenue and Customs (HMRC) granted the Edinburgh club an extension on the £450,000 they owe for unpaid PAYE and VAT.
The club is also contesting a separate tax bill of £1.75 million to do with players they had from Lithuania on loan over the past six years.
"It's embarrassing because other clubs and fans will be looking down on us," Jamie says.
"It's frustrating too because on the park they've been great, it's just off the field."
'Investment'
Four weeks ago, fans were offered a 10% stake in Hearts in an attempt to keep the club going until the summer.
Jamie bought 1,000 shares for £110.
"Hopefully it'll be worth it and it's nice to play a part in the club you support and it's a better investment than buying the team's shirt."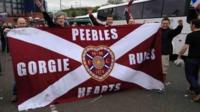 Lithuanian-based banker Vladimir Romanov took control of the club in 2005. Last year he said he would sell Hearts for £50 million.
"We've had too many players being paid too much," explains Jamie.
"Romanov has brought loads of good times to Tynecastle but also bad things."
Some Hearts fans have been in talks over a possible take-over of the club in recent weeks.
"That would be our best bet so we can start again with young homegrown players."
What next?
The club could pay their tax bills, go into administration or be closed down altogether.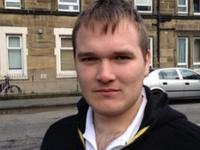 In the summer Rangers lost their SPL place after being liquidated and a new form of the club now play in Division Three.
"Scottish football at the moment is rubbish," says Rangers fan James Ramsay.
"Taking the points off the team is unfair because it's not the players fault, it's the directors.
"I have sympathy for Hearts but they should join us in Division Three if they don't pay their bills."