Skin scanner warns people about tanning cancer risk
28 November 2012

From the section

Health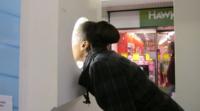 An ultraviolet skin scanner has been touring parts of Scotland to warn people about the dangers of tanning.
It's the first time the UV machine has offered free scans in shopping centres in Edinburgh, Glasgow, Aberdeen and East Kilbride.
The campaign's been funded by the Scottish government and nearly 2,500 people have had their picture taken.
The scan includes a high-tech image showing potential skin damage from UV rays.
Vicky Crichton from Cancer Research UK says the organisation is worried about the most serious form of skin cancer.
"Malignant melanoma rates have tripled in 15 to 34-year-olds in Scotland over the last 30 years.
"People in Scotland tend to be more pale-skinned which means they're more susceptible to skin damage and there are issues with people using sun beds."
Changing attitudes
Rates of skin cancer are higher in Scotland than anywhere else in the UK.
Most of Scotland gets around 1,000 hours of sunshine a year but that's much lower than the south coast of England which enjoys about 1,500 hours.
Thirty-three-year-old Jacqui Carruthers from Renfrewshire developed malignant melanoma when she was 29.
"I had no respect for my skin," said Jacqui. "In my twenties it was all about how dark my skin could be and I used to wear little protection.
"I never every thought it would happen to me. I was completely naive. I thought, 'This is it, my poor son is going to grow up without a mum.'"
More than 2,000 people die from skin cancer every year in the UK.
Newsbeat asked people about their attitudes to tanning and what they thought of the skin scanner.
Michelle Maxwell, 18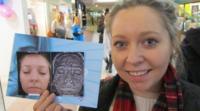 "I don't use sun beds but I do fake tan. My make-up has SPF in it too.
"This scanner looks intimidating but I think it's a good idea."
Rachel Doherty, 18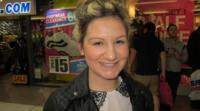 "I've got pale skin. I usually use sun beds when I come back from holiday so my skin goes even browner.
"After seeing my photo, I think I will be more careful in future."
Daniel Drummond, 18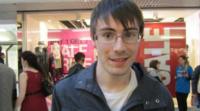 "I've used sun beds a couple of times but I'm not that keen on them. It's quite scary seeing these scan pictures.
"I definitely won't be using sun beds again."