Stalking victim speaks about 'years of hell'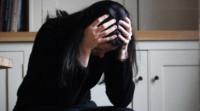 For the first time in England and Wales two specific stalking offences have come into force.
They are stalking, and stalking with fear of violence or serious alarm and distress.
It gives police new powers to enter a property to investigate stalking.
Twenty-year-old Chloe Hopkins' stalker is about to be released from prison for a second time next month after stalking her for two years.
She says it started after her friends invited him to drink with them.
"He ended up following me around, got a picture of my face printed on a T-shirt, got my name tattooed to his chest," she said.
"He followed me everywhere, posting letters through the door, sending gifts to my door, walking past the house frequently. Even my mum and dad felt uncomfortable.
"He even made an online petition of me saying I hated disabled people and I want them all dead. When I don't.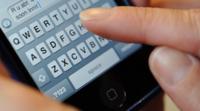 "It got to that point where his behaviour got so bad that I almost forgot who I was. I wasn't happy, I wasn't bubbly. I took an overdose to try to escape it all."
Chloe's stalker was jailed for nine weeks the first time and 42 days the second.
She says she's not sure the new law goes far enough.
"I have had two years of a complete nightmare. I personally feel like it should be five years minimum sentence for people convicted of stalking.
"My advice for people who think they're being stalked is to write down everything that happens. Keep all the evidence. Tell the police, tell your family, tell your neighbours and tell your friends."
Advice if you're being stalked