Your view: Should prisoners be allowed to vote?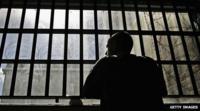 MPs are to get the chance to keep the blanket ban on prisoners voting, the justice secretary has said.
Chris Grayling said they would also get to choose other options to change the situation.
Those include giving the vote to convicted prisoners serving up to six months or giving it to those serving up to four years.
The UK has set out the plans after the European Court of Human Rights said the current ban was against human rights.
However, a final vote on the issue is unlikely to take place before 2014.
There are 86,000 prisoners in UK jails and if the government doesn't make changes some may choose to sue for compensation.
Newsbeat went to Belmarsh Prison and met James and Jason, who look after the gardening in front of its metal fences.
Here's what they think of giving prisoners the vote.
James Couttie, 23, landscape gardener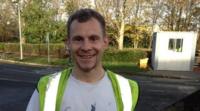 "Most people in prison are not your normal people who would vote anyway, they are criminals.
"Some of them will be doing this for something to do.
"I can understand if it's maybe just a couple of weeks for some small crime, but I don't think in general they should have the vote.
"But really, what do they want it for? They are locked up."
Jason Hopkins, 23, gardener and laborer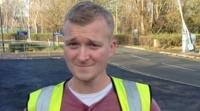 "We should stick to our own rules.
"I think it would just depend what they are down for at the end of the day.
"Maybe if you're looking at people who are in for under six months and it's probably just petty crime...
"But even they have had their rights revoked anyway."
Find out what one ex-inmate thinks about prisoners and voting