National campaign launched to cut rural road deaths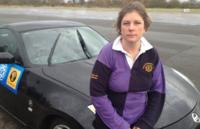 More needs to be done to stop young people dying on country roads, in particular male drivers, according to Young Farmers' Clubs.
Road deaths are the biggest cause of accidental death of people aged between 15 and 24.
Nearly two-thirds of fatal crashes in England, Scotland and Wales take place on rural roads.
Hannah Knowles survived a crash when she was 16. Her brother and three other passengers were killed.
The 29-year-old said: "When the car stopped I expected everyone to be laughing, but no-one moved.
"I went and flagged down a car that was coming towards us.
"It was only later it sunk in what happened."
The car was travelling on country lanes near Hannah's home in Warwickshire.
Statistics show that most fatal accidents involve young male drivers.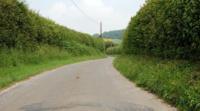 The National Federation of Young Farmers' Clubs (NFYFC) represents 23,000 10 to 26-year-olds in England and Wales.
The organisation is launching a year-long campaign called Drive It Home to try to cut deaths and raise awareness of dangers.
Over the course of their Drive It Home campaign, leaders want to install rural ambassadors around the country who can speak to young people in their own language about driver safety.
They're also offering training courses, backed by the road safety charity Brake.
Earlier in the year, representatives met with government ministers, who told them "urgent action" was needed to tackle dangerous driving.
It also believes a lack of public transport puts young people living in rural areas at risk.
A minute's silence has taken place to remember those who have been killed on roads.
Milly Wastie, chairman of the NFYFC, said: "I lost a friend in a rural road incident. It was the first funeral I ever attended.
"His death could have been avoided by simple training on how to tackle different driving conditions."