Look out for 13 key abuse signs, say researchers
21 November 2012

From the section

Health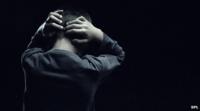 Thousands of under-age girls and some boys are being sexually exploited within teenage gangs or by groups of older men, according to a new report.
The first ever inquiry of its kind from the Office of the Children's Commissioner for England, also says police and local authority responses to abuse vary widely from area to area.
Carlene Firmin, who's an adviser to the office, adds it's not always easy to spot an abuse victim, but that "warning signs" are almost always there.
She said: "Sometimes children will say, 'What was done to me was so horrific I could not find the words to tell. But I was trying to tell with my behaviour. I was self-harming, I was running away, I was acting up, but nobody asked the right questions.'"
She added that changes of behaviour, like starting to self-harm for example, can be warning signs as can "burning, particularly with cigarettes, slashing, physical injuries, wounds to the head for example".
Researchers say they found more than 16,000 young people showing at least three of the warning signs they identified in England, as well as 2,500 young people that they say are definite victims.
They say many more cases go unnoticed and that their report is a "wake-up call" to abuse both within teenage gangs and by groups of older men.
One victim's story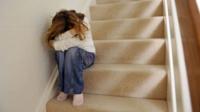 'Shirley' is not her real name but the 25-year-old says she was sexually abused by her stepfather in east London as a child.
Then, at 15, she started going out with an older man she thought would protect her but she was wrong.
She said: "The first time I ran away from home, I went to his house and he passed me around his friends [for sex]. He got paid for it."
They stayed together for six years and she says she lost count of the times he made her have sex with men for his profit.
She says she would even have men queuing up to be with her.
Looking back, she says she didn't know any better but now lives a very different life.
She also says she was an easy target because she was vulnerable.
"He'd pick on girls that were having immigration problems, or that were in care, or whose parents didn't care.
"He'd go to places and pick those kind of girls out."
Young people affected by abuse or exploitation can call ChildLine for advice 24 hours a day on 0800 1111. Anyone who is concerned about a child or young person's well-being can contact the NSPCC helpline on 0808 800 5000