Employment centre denies spray tan for jobseekers offer
14 November 2012

From the section

Politics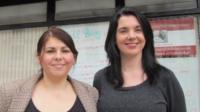 There has been another drop in unemployment with the jobless total dropping by 49,000 between July and September.
It is now at its lowest level for more than a year and has largely been driven by under-25s finding work.
Unemployment has been falling across the UK this year, but there are still more than 2.5 million people out of work.
In south Wales, a new centre hit the headlines recently for apparently offering free spray tans for jobseekers.
The two women behind the Well Being Academy in Aberdare say that is not the full story.
"We do not offer free spray tans," says Sarah Sweeden, who started the not-for-profit company.
Sarah and her colleague Cerys Dutton say their centre is a one-stop shop where unemployed people can get advice and training to find work but can also help in improving their health, confidence and appearance.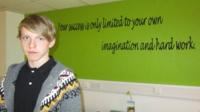 That might mean exercise classes, nutrition advice, relaxation treatments or even the controversial spray tan, which won't be free.
Cerys says the last few weeks have been "crazy" for them.
"We're two local girls trying to do something positive, but it spiralled into something else," she said.
"We've worked really hard to get here and for people to say we're spending taxpayers' money on spray tans was quite saddening."
Their beautician has just quit because of all the negative headlines.
'Whole picture'
Cerys claims there's a strong link between wellbeing and work.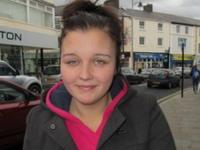 She said: "It's difficult to say to someone, 'Maybe your hygiene isn't the best', or 'maybe you could consider losing weight to get back to work.'
"Job centres are focused on training, which is obviously important, but you've got to look at the whole picture."
Seventeen-year-old Will Lee has got a work placement through the centre.
"I think it's a good idea because if you're going into an interview and you're not confident, you're not going to get the job," he said.
"Relaxation might help a little bit, because some people do get quite tense but I'm not really one for a spray tan."
'Degrading'
On the streets of Aberdare, 24-year-old Anne-Marie Jones also likes the idea.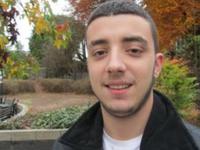 "Obviously you're not going to get a job if you look terrible," she said.
"I can see why people will be upset about it but I think it's a good thing."
But 19-year-old jobseeker Liam Tuck won't be going.
"It's kind of degrading to people who are trying to find work, to say that you have to go to a shop to look good to do that," he said.
"What's one little shop in a town like this going to do to change anything?"