A new ticket system will make gigs more 'affordable'
2 November 2012

From the section

Music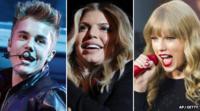 One of the UK's biggest concert promoters says using a new pricing system inspired by airline ticketing will make stadium concerts more "affordable".
Ticket prices for Bon Jovi's UK stadium tour in 2013 range between £12.50 and £125.
Organisers AEG say the dynamic model aims to combat "out of control" inflated ticket prices.
Critics say it may not be fair though, as better seats are more expensive.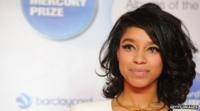 The idea is based on the same pricing structure used by some airlines and West End theatres in London.
The closer to the action a music fan wants to be, the greater the expense of the ticket.
Rob Hallett, the president of international touring for AEG, books tours for Justin Bieber, Alicia Keys, Black Eyed Peas, Taylor Swift and Bon Jovi.
He said: "If you're unemployed if you're a student it's impossible to go to stadium gig nowadays.
"Ordinary fans have been priced out of live music in recent years.
"I've had several artists contact me in the last couple of days asking if we can look at this for their next tours."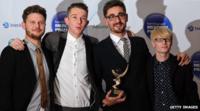 But some artists have questioned whether it will work.
Gwil Sainsbury, bass player in Alt-J, said: "Is it fairer? It means if you've got more money you can get the best place.
"As it is, if you're a keen fan you get to the doors early and you run to the front - I think that's nice."
London singer Lianne La Havas said: "It's not necessary a better experience if you're closer or far away - it depends on the sound."
But Hallett's defended the system: "You're not going to be in the front, you're not going to be in the golden circle, you're not going to see the whites of the artist's eyes but you're going to be in the stadium.
"I believe this will be a model going forward."