Kelly Osbourne says brother Jack 'puts her to shame'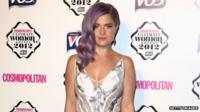 Reality star Kelly Osbourne says her brother Jack "puts her to shame" with the way he is coping with his MS diagnosis and being a new father.
Jack Osbourne revealed his illness earlier this year and Kelly says she admires the way he has been dealing with what has happened to him.
"I am so unbelievably proud of the man he has become," she said.
"He gave us the most magical gift you could receive and that's a niece. Pearl is the most beautiful thing ever."
She says seeing Jack become a father has not made her want to have children herself though.
"I'm not broody," she admitted. "I love being an aunt."
Body image
The television presenter also talked about her body image and the way people have reacted to her weight loss.
It's after several pictures of her in a swim suit were printed in national newspapers earlier this month.
"People haven't really seen me so they all assume I had my stomach stapled," she said.
"Excuse me, you've seen pictures of me in a bikini and I've got no scars. How do you think they did it? Down my mouth? No."
She also says that she is not trying to aspire to a "California" body image.
"That's them, I can only be me," she said.
Undercover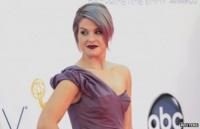 The 28-year-old was speaking at the Cosmopolitan Ultimate Women Awards, where she also revealed details of her new film, So Undercover with Miley Cyrus.
"I play her best friend," she said. "It's very interesting.
"It's set in a sorority house and Miley is an undercover FBI agent who has to save somebody from getting killed.
"I don't want to give too much away but it was so much fun."
So Undercover is released on 7 December.