Justin Timberlake sorry for wedding video of homeless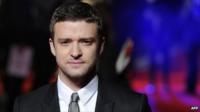 Justin Timberlake has written an open letter apologising for a video that was planned for his wedding.
The video, filmed by the actor's friends, featured homeless people sending well wishes to the singer and his new bride, Jessica Biel.
Other people on the tape included street musicians and transsexuals who sent personal messages to the couple.
A man with missing teeth says: "Jessica and Justin I haven't seen you for a long time, my gift is in the mail."
Have your say on the story on Newsbeat's Facebook page
Message
The video begins with the message: "Greetings from your Hollywood friends who just couldn't make it."
The singer took to his website to apologise but denied knowing anything about it. He also says it was not shown at the wedding.
"I don't live my life making fun of people especially those who are less fortunate or those in need," he said.
"I am deeply sorry to anyone who was offended by the video," he admitted.
"I do understand the reaction and, by association, I am holding myself accountable."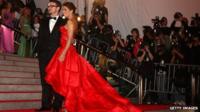 The couple were rumoured to have been joined by members of his former group N'Sync at the ceremony.
Justin Timberlake, 31, had been dating 30-year-old Jessica Biel for several years before they got engaged last December.
They kept details of their wedding ceremony secret from the press.
Payment
One of the homeless people involved has now said he was paid $40 (£25) to make the recording.
The actor defended the people behind the tape saying: "My friends are good people. This was clearly a lapse in judgement which I'm sure no-one who is reading this is exempt from."