US woman will sell name to Beyonce for 'right price'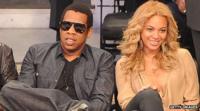 A US wedding planner has won a legal battle to keep using the name Blue Ivy after Beyonce and Jay-Z tried to trade mark their daughter's name.
Beyonce gave birth on 7 January and the next morning businesswoman, Veronica Alexandra, "jumped out of bed" when she heard the baby's name.
Her company, called Blue Ivy, has been trading since 2009.
Beyonce and Jay-Z reportedly wanted to release a kids clothing range, under their daughter's name.
But now Veronica says she's happy to sell the use of the name to the celebrity couple for the right price, adding it would be the "classic American dream".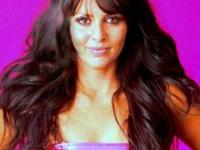 Veronica said: "It took me six months to come up with the name."
When she discovered the baby's name she didn't call her lawyer.
"In fact, I called Beyonce's father. I didn't get to personally speak with him but I got to speak to his team.
"I wanted to communicate that we did exist in case there were going to be any issues, as well as the fact that we would obviously love to do all their celebrations.
"This was never a law suit, we never sat in court, there was no judge."
'Bitter sweet'
Both sides can now use the name as long as they avoid going into the same line of business.
But Alexandra says that has stopped her from expanding her company into certain areas which makes the deal "bitter sweet".
So would Veronica be willing to change the name of her company if the price is right?
"Totally, totally, totally! Why would I not enjoy this opportunity and strike it right when I just happen to be in the way of their plans?
"For anyone who is a total hater of the situation that's happening, at the end of the day, I didn't choose it.
"I work hard to make my living and none of that is going to change.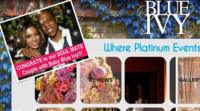 "But if I was to strike some sort of ridiculous deal, then I think that would be a classic American story that would be worth projecting.
"And it's fun - why would I not have fun?"
Beyonce and Jay-Z are rumoured to be worth an estimated one billion dollars.
Veronica said: "I have no quarrels with them. I love them. I have worked with their lawyer and she is very friendly.
"They have not bothered me at all. I'm not going to bankrupt them, I'm not concerned."