Doctors don't understand self-harm, a new report claims
23 October 2012

From the section

Health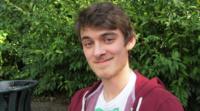 Many doctors do not know how to support young people who self-harm, according to a new study.
The report, carried about by a leading mental health charity, says often teachers and parents also feel unable to deal with the issue.
YoungMinds says it has spoken to 2,500 people across the UK about their attitudes towards self-harm.
The group was made up of GPs, teachers, teenagers and their parents.
The research, said to be the first of its kind, shows almost half of the 200 doctors questioned felt they didn't understand why someone would want to hurt themselves.
More than 80% felt they had not had enough training specific to self-harm.
Rise in admissions
The report suggests many teachers feel more able to speak to students about drugs and unsafe sex than they do about self-harm.
Figures from the NHS show there has been a steady rise in the number of under-25s in England admitted to hospital after hurting themselves deliberately over the last 10 years.
Just under 38,000 young people were treated in 2010, compared to 22,555 in 2001.
The Department of Health says it's working on new training resources aimed at helping those who work with young people to deal with mental health problems.
'Tragic'
Will Herring, 20 says he began to self-harm when he was 17.
"My first proper relationship was about a year and four months and when that broke up I got pretty down about the whole thing," he said.
"I'd sit there and take a knife to my arm and just slice it."
Will says at the time he hid his scars. He eventually got help after his parents found out he was cutting himself.
"The entire thing is tragic in a sense," he admitted. "It's bad that someone can feel that low to do something like that to them self," he says.