X factor finalist James Arthur: Attack scared me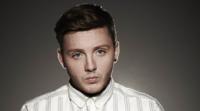 X Factor singer James Arthur has told Radio 1 he was "really scared" after suffering a panic attack last week.
James caused concern after collapsing off stage last Saturday. Show bosses said he didn't need to go to hospital but an ambulance was called.
But he impressed all judges with his rendition of LMFAO's I'm Sexy And I Know It last night.
Judge Gary Barlow called it the performance of the series so far.
"I was really scared last week. There was a lot of anxiety triggering off. The symptoms scared me.
"I was having chest pains but have never had an anxiety attack to that extent before. But I'm glad I got through it," he told Radio 1's Sara Cox's show.
Professor Green fan
The singer who's being mentored by Nicole Scherzinger says he was more prepared.
"I was pretty cool, I wasn't 100% but not in a panicky state.
"I've been told bananas are really helpful for it so I'm going to stock up," he said.
The X Factor finalist also said he respects Professor Green despite the rapper's a Twitter comments about him.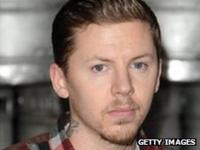 Rap star Professor Green didn't react very well last week to suggestions on Twitter that he looked like 24-year-old James Arthur.
Pro Green, who's real name is Stephen Manderson, tweeted: "I've not caught X Factor but I'm getting quite tired of this James Arthur stuff. If I see him and we look nothing alike you can all burn."
After seeing a picture of James he then tweeted some expletives which denounced their similarities.
On Sunday, James told Sara Cox: "Pro Green wasn't too keen on a comparison. I am a fan and for him to even talk about me was an honour.
"I felt bad for him because apparently his twitter feed was going mental.
"He was very honest. Got to respect a man who's honest," he said.