Intimate photos and videos being stolen for porn sites
22 October 2012

From the section

Health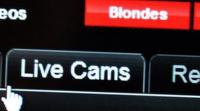 There's a warning about the risks of posting sexually explicit content online because it could be stolen and copied onto hardcore porn websites.
Newsbeat has seen exclusive figures which show 88% of 12,000 sexual self-generated photos and video found by The Internet Watch Foundation had been stolen and posted on porn websites.
Some of the images and videos were taken from social networking pages.
The foundation monitors online child abuse.
They say it is virtually impossible to make anything disappear from the internet once it is uploaded.
After 47 hours of logging, the charity found more than 12,000 sexually explicit images and videos of people they estimated to be aged between 13 and 20 years old.
Theses were across 68 different websites, including social networking sites.
They traced the paths of the footage and images and discovered nearly 90% of them had been stolen and used elsewhere.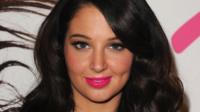 Earlier this year, X Factor judge Tulisa Contostavlos took to YouTube to confirm rumours that online footage of someone performing an intimate act with her ex-boyfriend was her.
After suing a number of companies and her ex-boyfriend, her lawyer says it is "very difficult" to find it on the internet.
Footage online
Jonathan Coad says it costs a lot to take out legal action but there are things people can do.
He advises getting in contact with the hosts of the websites your footage or image is featured on.
He said: "Say, 'This is intimate footage of me, I didn't give consent to it being up there, it's a breach of my rights, please take it down,' and hopefully they should do that."
Mr Coad also had advice for those who posted images and footage online without the consent of those featured in them.
"If you post a series of stills or footage, ie more than one, then you could fall within the protection of harassment act," he advised. "That means it's also a potential criminal offence.
"I think the increase in this being done has started to mean police are taking it a little more seriously than they used to."
There is still ongoing legal action over the Tulisa footage.
Advice on keeping your content secure
Facebook
Tighten up your privacy settings so only certain people, rather than the public, can see your images, videos and posts. You can do this with the inline audience selector drop-down box, which appears on the bottom right when you post anything. You can limit viewing rights to friends, groups, certain people, or just yourself.
Twitter
Think carefully about what you post as your content can easily be retweeted. However, you can delete a tweet if you change your mind by clicking the cross icon. You can also protect your tweets in Account Settings. This means you get to approve every one of your followers - that way only approved people can see any photos you post. It's also possible to block users if you're worried about certain followers.
External website has your picture/video
You can contact the site's owners and ask them to take it down, saying you don't consent to it being there, or that you own the copyright - if you took it yourself. Do this quickly in case others make copies and it spreads. If the site refuses or ignores you, you may be able to take legal action but this is usually expensive.