Lord Sugar reveals start date for the Young Apprentice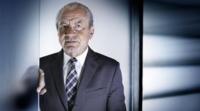 The new series of Young Apprentice will return to screens on 1 November, Lord Sugar has confirmed.
Speaking on Twitter he said: "Young Apprentice back on TV November 1st on BBC-1 at 8pm. Great line up of candidates and great tasks."
Young Apprentice has the same task and boardroom format as the adult version of the show.
The second series of the show finished in December 2011 and was won by 16-year-old Zara Brownless.
She beat James McCullagh in the final challenge to design a computer game.
The first show in the new series is called Rags to Riches and will see the 12 candidates compete to turn discarded clothes into cash.
The winner of the series gets £25,000 fund to help them with their future careers.