Your view: Long-term youth unemployment
17 October 2012

From the section

Politics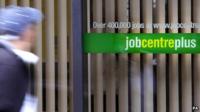 The number of 16 to 24-year-olds out of work is now under a million for the first time in a year.
The latest figures show it fell to 957,000 in the three months to August.
Meanwhile, the Prince's Trust claims there has been an increase in the number of young people who are long-term unemployed.
It says the number of 18 to 24-year-olds out of work for more than two years has more than doubled since 2008.
Newsbeat has spent the day in Wigan to find out whether people are finding the search for work a tough challenge or not.
Jack Park - Employed since school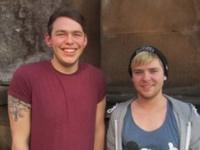 "I've never been stuck for a job since I left school," says Jack Park.
The 20-year-old currently has two jobs, working for a gas company and a night club.
"Everyone says there's a job shortage but if they're willing to go and look, the jobs are there," he says.
"You need the drive to get up and have a look. I've got mates that haven't worked since leaving school - just because they can't be bothered looking."
Danny Lennon - Unemployed for more than a year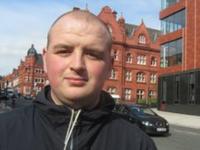 Danny, 19, has been unemployed for 14 months since he was laid off as a panel beater at a car repair firm.
"To say I don't want to work is ridiculous, of course I do and it annoys me when people look at me and think I don't want to work."
He's only had two interviews since becoming unemployed but reckons it's hard as "there are so many people going for each job that comes up".
"There are jobs like cleaning which I don't want to do but at the moment I'd take a job, whatever it is."
Scott Braddock - First-time employee
Scott's recently been celebrating getting his first full-time job.
"I was unemployed for a year after leaving college," says the 18-year-old.
"Luckily I had parents to give me money but it was hard as I couldn't pay them back."
His job is at a sandwich chain. "I got it three weeks ago. I've been training as the store's not opened.
"It feels great to have a job. I can start earning for myself and not skive off other people."
Nicole Forshaw - Unemployed single mother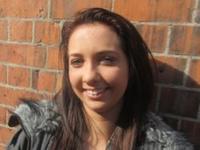 "I'm a single parent and haven't worked since I was 15," says 18-year-old Nicole Forshaw.
"I've got a baby so I just want a part-time job to get me out of the house but there doesn't seem to be anything out there at the moment."
"I've just been in the job centre. I've got a CV but it needs updating."
Follow @BBCNewsbeat on Twitter