Facebook tests new 'want' feature for online shoppers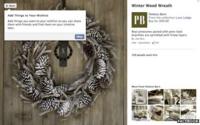 Facebook is testing a new feature that allows users to make wish lists of products like clothes and home furnishings that they want to buy.
The social networking firm is working with seven retailers in the United States to test a "want" button.
The function allows users to flag images of items they wish to purchase.
"People will be able to engage with these collections and share things they are interested in with their friends," a statement from the company said.
"People can click through and buy these items off Facebook."
Online shopping
The want button is part of a wider development Facebook is testing.
There is a new "like" feature along with a third button called "collect" that users in the US can try, where retailers can make an interactive photo album of their products on their Facebook page.
People can then like, want or collect goods and the items can be added to an online collection.
The plan is to eventually offer the service to all users.
It is thought they are trialling these developments to make a push into e-commerce, encouraging their one billion members to shop online via Facebook.
A spokeswoman said the company would not receive a fee when someone purchased a wish list item.
It would still be possible for them to collect a transaction fee in the future.
'Pinboards'
Commentators have said that Facebook's new developments draw inspiration from Pinterest.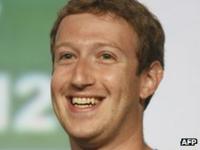 The social networking site centres around people being able to make pinboards with items that have appealed to them while they are online.
Retailers claim that the site has been getting them a higher number of referrals.
It is also argued that some of the shoppers coming from the site are spending more.
Launched in 2010, Pinterest became the fastest-growing site ever passing 10 million users in nine months.
Since then Pinterest has grown to more than 20m users.
In June this year numbers totalled 31.2m unique users compared to Facebook's one billion.
Online retailer Amazon also allows users to build wish lists.