British insurers call for a night driving ban on young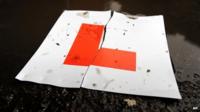 Young people in the UK should be banned from driving at night to reduce the risk of them crashing, according to the British Association of Insurers (ABI).
It is calling for several restrictions, including a minimum learning period of one year for new drivers and lowering their drink-drive limit.
The ABI says one in three people who dies on the UK's roads is under 25 and it is time for changes to the law.
It is proposing the night-time ban between 11pm and 4am.
Graduated driver licensing would also mean restrictions on passengers for six months after people pass their test.
People would also be able to start learning earlier, at 16-and-a-half.
'Enforcement'
Malcolm Tarling from the ABI says the restrictions have been successful in Australia, New Zealand and the US.
"If it can be done in other countries then we should at least look at trying it in the UK," he said.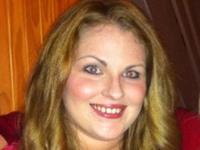 He does admit that it may be difficult to police though.
"Any reforms to how young drivers learn to drive will have enforcement issues, but we have to start somewhere," he added.
In Northern Ireland there are already similar plans underway.
Ministers there expect that by April 2014 young drivers will face some of the restrictions the ABI is pushing for, including having to learn for one year and limits on passengers for the first six months.
Crash map: UK road deaths mapped 1999-2010
'Panic less'
Debbie Archer, 24, has been driving for four years.
"When you're a new driver you're more nervous on the road," she said. "I think if you take longer to learn then you will panic less.
"I don't think you ever finish learning to drive. I'm still picking up things.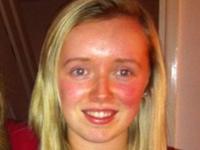 "I think just a little bit more time with older people can teach you a lot."
Hannah, 17, has been driving since June and disagrees with the proposed ideas.
"I passed my test second time," she admitted. "I had 28 lessons and took three months to learn.
"It is good to learn for a year but that is expensive and not everybody has the money to learn for a year.
"I wouldn't like being stopped from having friends in the car. I don't think I'd go out as much. It would be very boring not being able to drive with your friends."
The Department for Transport said it was already working with young people and the insurance industry.
"Britain has some of the safest roads in the world and the majority of new drivers are safe and responsible," a spokesperson said.