Your view: Pension and pay changes
1 October 2012

From the section

Politics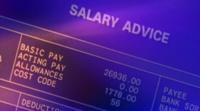 If you're over 22 and earning more than £8,105 you could start getting less in your pay packet from now on.
The bigger employers are starting to automatically take some of your wages to put into a pension. You can choose opt out though.
Also today - the UK's minimum wage has gone up by 11p to £6.19 per hour - but only if you're 21 or above.
That rise is slightly lower than the current rate of inflation, a measure of the cost of living.
Trade union group the TUC says that's a blow to younger people because it will directly affect their living standard.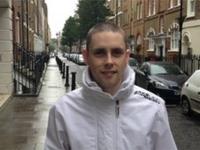 Today's pension changes have come in because of worries that many people won't be able to live on the government pension when they retire.
Up to 11 million people will eventually have 4% of their wages put aside - unless they decide against it.
Big companies like supermarkets are the first to get involved. But from 2018 - smaller firms will be forced to join in.
Newsbeat's been getting your views on the changes.
Kevin Knox, 27, has just started a new job in London. He thinks it's a good idea and won't be opting out.
"I'm looking forward to it. It'll help us working class get a pension.
"I know I get the state pension anyway, but that's only a basic amount, so I'm looking to get a further pension through my work that I'll pay into and they'll pay into, so I'll get better living when I'm older."
'Opting out'
Luke Deegan, 27, agrees that the pensions change is a smart move, but only if the deductions stay at a reasonable percentage.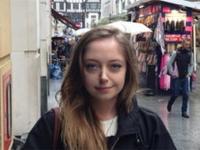 He has doubts about whether it's right for him at the moment: "I don't exactly make a lot of money now so I probably need everything to live off.
"It depends how much it is... It's probably best for me to opt out."
A minimum wage increase has also come in from 1 October, for workers 21 and over.
Laura Jayne Akins, 22, works in retail and says it's generally a positive thing: "I think we're above it [the minimum wage].
"But it's good they're putting it up - it's only 11p but people can live off that [£6.10 per hour], so that's fine.
The increase won't affect workers under 21 though.
There's no change for 18 to 20-year-olds, who will stay at £4.98, and 16 and 17-year-olds also stay put at £3.68 per hour.
Laura's friend, Lorna Foram, 21, reckons that's unfair: "If they're going to raise it they should raise it for everyone," she says.
Joint the discussion on Newsbeat's Facebook page.