Eurogamer boss: Phone games 'won't kill consoles'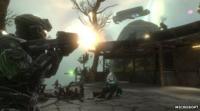 The man behind the UK's biggest video games show, the Eurogamer Expo, is confident smartphone gaming won't kill off traditional gaming.
Rupert Loman said people would always want the experience of playing a game on a big screen with friends or taking on other players online.
He does admit though that phone gaming could one day become a "bigger industry" than consoles.
Eurogamer Expo begins today (27 September) at London's Earls Court.
It gives fans first hand gaming experience of about 50 upcoming titles, such as Call of Duty: Black Ops 2 and Assassin's Creed 3.
"I just think it's testament to how far the games industry has come, that there's so many different ways you can play," says Rupert.
The 29-year-old believes that the "huge" popularity of console gaming and the massive numbers shifted by the likes of the Call of Duty series, means it's as strong as ever.
Gaming now offers something for everyone, says Rupert, who started the show when he was still a teenager.
"There's all sorts of ways of playing - online games, massively multi-player universes, social games.
"With the [soon to be released] Wii U you've got games that are great for kids and families. Anyone can game these days - there are so many ways of doing it."
'Different experiences'
However, he does admit that while console gaming will always be around, mobile gaming could eventually overtake it in terms of popularity.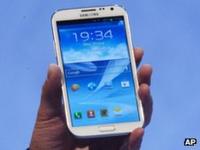 "It could well end up being a bigger industry," he says.
"But I don't think it will replace that situation where you want to play Fifa or something like that in your front room with your friends. That's one experience.
"You're on the train and you want to play a game on your 3DS or your Vita or on your mobile - that's another."
Your Facebook views
Gareth Chamberlain: "Smartphone gaming is on the rise but it won't out do consoles yet. Control interface is not the same as a controller."
James Jelly Reynolds: "Smartphone gaming isn't even in the same league as console gaming. The day Angry Birds is more fun than Halo is the day the world ends."
Andy Toogood: "Console gaming is waaaaaaaay better than smartphones."
Chris Gillmore: "I think smartphone gaming will one day take the lead as it's getting more and more realistic!
"For now console games are safe, but if they want to compete then Microsoft and Sony need to get some new hardware out."
Like Chris, many gamers are now looking ahead to the next generation of consoles after years without any significant update to the Xbox and PlayStation brands.
Rupert Loman says he expects Microsoft and Sony to start making moves very soon.
He says: "As far as I'm aware, their plans for next generation consoles are pretty far advanced.
"I'd expect them to be revealed next year and be in the shops next Christmas, or soon after that."