Scotland debates lowering drink-drive alcohol limits
26 September 2012

From the section

Health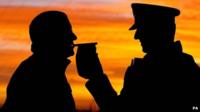 The Scottish government is consulting a number of organisations about the implications of a reduction in the drink-drive limit.
The Justice Secretary is proposing the limit be reduced from 80mg of alcohol per 100ml of blood to 50mg.
Kenny MacAskill says Scottish lives would be saved.
The idea will then be debated in the Scottish Parliament.
A reduction would bring the country in line with the majority of other European states such as Germany, France and Italy.
While it's hard to be precise, researchers say you wouldn't be over the limit at 50mg if you had one pint of standard strength beer or a small glass of wine.
Your view: What do people in Glasgow think about the proposed changes?
'Ignore the law'
The UK has the highest drink-drive limit in the world. It's been 80mg per 100ml of blood since 1967.
Road Safety Minister Stephen Hammond said: "I am committed to taking tough action against the small minority of drink-drivers who flagrantly ignore the law.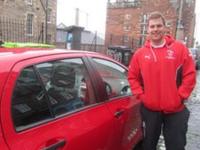 "Most of these are well over the current limit and their behaviour is entrenched.
"That is why we have concluded that improving enforcement is likely to have more impact on these dangerous people than lowering the limit."
Euan Dennis, 24, is a gym instructor in Edinburgh and thinks the drink-drive limit is confusing at the moment.
"The units aren't specific for what people drink," he said.
"There are a lot of different drinks with lots of different alcohol percentages."
The consultation will last until November. The idea to reduce the drink-drive limit is supported by road safety charities and police forces.
However, police still say the best option is not to drink and drive at all.
'Lifetime of sorrow'
Figures from the Scottish Government show that there are about 30 deaths each year on the country's roads due to drink-driving.
Leigh Payne has been campaigning for better road safety.
"Everyone's different," she said. "It means you don't know how much you can drink before you're impaired.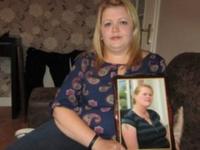 "Just don't do it. It destroys families, it destroys communities. Don't take the chance.
"It's just not worth it for one or two hours of happiness for a kick from a drink, to a lifetime of sorrow."
There are a number of implications in any reduction in the drink-drive limit.
As England and Wales don't plan to change the limit, police in the Borders say they will prosecute motorists from England who cross into Scotland while over the limit.
Meanwhile, new legislation in Northern Ireland will propose lower blood alcohol limits of 50mg/100ml for most drivers and 20mg/100ml for inexperienced drivers and for those who drive for a living. At present the drink drive limit is 80mg/100ml.
A public consultation will end on 5 October and the bill will go into the assembly later this year.