Hugh Bonneville to play David Walliams' book character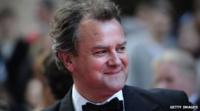 Downton Abbey star Hugh Bonneville will play the character of a homeless man in the TV adaptation of David Walliams' children's book, Mr Stink.
The novel has sold more than 250,000 copies, and was shortlisted for the Blue Peter best book of the decade award.
In the story, a lonely 12-year-old girl befriends Mr Stink, and invites him to live at the end of her family's garden.
Filming for the BBC One comedy will begin next month.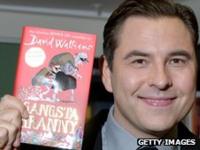 David Walliams will also make an appearance in the programme, playing the prime minister.
The cast also includes actor Harish Patel who has had parts in the comedy movie Run, Fat Boy, Run and Keith Lemon: The film.
BBC One controller Danny Cohen has described the story as a "heart-warming, nose-clenching and funny tale which will appeal to viewers of all ages".
It has already been turned into a stage play, in which the audience were handed a scratch-and-sniff booklet to accompany the action.
The TV adaptation is expected to hit screens around Christmas.