New Bridget Jones film 'beginning to fall into line'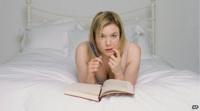 Working Title Films has confirmed that work on a third Bridget Jones' movie, called Bridget Jones's Baby, is progressing, although it's currently still in development.
"The script is being written," says Tim Bevan, co-chairman of Working Title Films.
It's been eight years since Renee Zellweger was last seen as Bridget Jones in 2004's The Edge of Reason.
The successful film series, which began with 2001's Bridget Jones's Diary, also starred Colin Firth and Hugh Grant.
"Bridget Jones's Baby is like herding cats," notes Bevan, "but they're beginning to fall into line."
He also confirmed that the cast has been approached about the third movie, but wouldn't give any further details.
Writing advice
The first two Bridget Jones movies were based on Helen Fielding's novels.
However, with no third novel, the new movie would reveal an unheard story.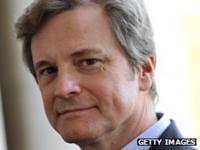 Plot details haven't been revealed yet but the title gives a primary focus for the story - presumably as long-term singleton Bridget stumbles into motherhood.
David Nicholls, who scripted One Day, is writing Bridget Jones's Baby, along with original author Fielding.
Andrew Davies, the man who did the screenplay for the first two Jones films, has opted out of the new one.
"I'm not doing it this time," says Davies.
"I thought two Bridget Jones' was enough for me but I wish it all the luck in the world."
Davies has been developing and writing a new series for ITV1 called Mr Selfridge, based on the life of American entrepreneur Harry Gordon Selfridge.
As for giving any tips on bringing a new Bridget Jones script to life, Davies coyly comments that he'd "hardly presume… "
But when pushed, continues: "Just remember to keep romance at the forefront of your mind.
"Don't forget about it. Don't sacrifice everything for slapstick because she [Bridget Jones] is a lovely girl and I do want her to be happy in the end."