One man's story of three years working at Camp Bastion
18 September 2012

From the section

Politics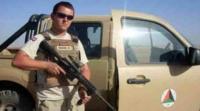 NATO is scaling back operations with its Afghan colleagues to try to tackle the problem of insider attacks.
51 coalition forces have died from so-called 'green-on-blue' attacks so far this year.
Immediate measures are also being taken to improve security at Camp Bastion.
The announcement comes just days after a deadly attack on the base where 15 men dressed in American army uniforms broke through security and launched an attack.
It's also come out that Prince Harry, who was on base at the time, was put under guard during the attack
Camp Bastion is the biggest British base in Afghanistan and is roughly the same size as Reading with a 25 mile perimeter fence.
Richard Bohanna was based at Camp Bastion for three years from summer 2009.
Working as a civilian contractor attached to The Royal Engineers he saw the base grow to the size of a city and become home for tens of thousands of military personnel.
He said: "The sheer size of it is just enormous.
"It's the hub of operations for everything that's going on within Afghanistan for the British forces."
Tight security
The attack on Friday left two American Marines dead and destroyed tens of millions of pounds of military equipment, including six AV-8B Harrier jets.
Despite that, Richard Bohanna says security at the base is tight: "There's a 30ft (9.1m) high fence with steel wire.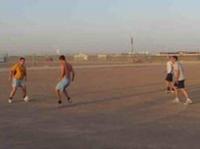 "About every 100 metres [around the perimeter] there are machine gun posts.
"Apache helicopters do constant rounds of the base and there are 10m high by 3m wide sand bags which stop rockets, mortars and any suicide trucks".
All that means he's been left shocked by how effective the attack on the base was.
"I'm very surprised by it because, as I say, the security is very, very tight there.
"It means they [the attackers] must have been planning it very very well and must have been planned from the inside as well."
He thinks people will now be feeling more worried than before.
Soldiers relax
"Because the security's been so good for so long, people have that sense of security whilst they're inside the base.
"So for something to happen like that, it's such a shock I'm sure they'll be quite worried it might happen again."
Despite the dangers Richard Bohanna says Camp Bastion does help soldiers relax when they arrive back there from operations out in the field.
"It's come on so much.
"There are full time chefs serving three hot meals a day.
"There are shops so you can go buy a can of Coke, so the troops have actually got a decent lifestyle once they're inside the base.
"For downtime there are plenty of gyms around and the guys will always try and get some jumpers for goal posts and play football in the sand.
"There's always that element though of the fact that just outside the wire you are in Afghanistan so people are always alert."