Katie Price sues ex-husband Peter Andre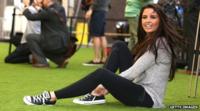 Katie Price is taking legal action against her ex-husband Peter Andre, almost three years after the couple divorced.
The model has also included her ex-manager Claire Powell, who runs management company Can Associates and her former friend Jamelah Asmar in that action.
Representatives for Katie confirmed she is suing them through the High Court.
She's accusing them of breach of confidence.
They would not confirm how much she was seeking in damages.
A spokesman for Katie Price told Newsbeat: "Kate is having to continue her claim against her ex-husband; ex-manager and ex-friend for breach of confidence.
False smears
"The pleadings in that action speak for themselves and Kate has no comment to add."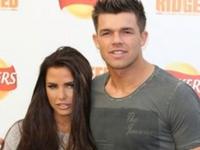 According to newspaper reports, the former glamour model is accusing the three defendants of being responsible for a smear campaign against her.
The 34-year-old says one of her ex-employees was asked to gather false smears about her personal life after she split from Peter Andre.
The result, she says, was an email which claimed she was about to have an affair with her riding instructor, Andrew Gould.
There's currently no word from Peter Andre, Claire Powell or Jamelah Asmar on the matter.
Last year, Katie had to pay damages and apologise to Peter Andre over claims he'd cheated on her and wasn't genuine in his feelings with her son Harvey, who has a different father.
Katie is set to marry for a third time, to Argentine model Leandro Penna, but no date has been confirmed.