Downton Abbey has new cast and a 'romance' for Thomas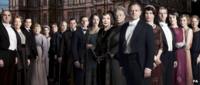 Downton Abbey is returning with a third series, set in the 1920s, that will see new cast members and a "potential romance" for gay footman Thomas Barrow.
Rob James-Collier, who plays Thomas in the ITV series, says viewers will see a softer side to his character.
"We really do see Thomas well and truly opened up, completely baring his soul and the most vulnerable I have ever seen him.
"Hopefully there are some lovely scenes."
There has been speculation as to who Thomas will fall in love with.
"There could potentially be some romance but whether it's unrequited, you'll have to wait and see," adds James-Collier.
Thomas has frequently been the cause of trouble in the first two series of Downton Abbey but the actor is sympathetic towards his character.
"He is a homosexual man in Edwardian times. It was illegal and also it was against God.
"You are who you are and yet you can't express it. You're a complete outsider. You're going to get introverted, a bit bitter."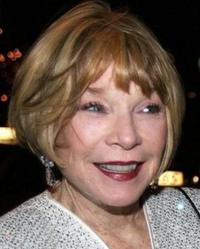 The complicated relationship between Matthew and Mary, which has also featured heavily in the first two series, is set to culminate in the pair getting married.
"As it always is with Matthew and Mary, it's never plain sailing, so whether the wedding bells ring, you'll have to see, " says Michelle Dockery, who plays Lady Mary Crawley.
One new character joining the series is American actress Shirley MacLaine who will be playing Martha Levinson, Cora Crawley's mother.
Dockery says the cast have enjoyed working with MacLaine on the programme.
"She's so funny and she kicked off the third series with energy."
ITV has confirmed the third series of the 1920s period drama will be broadcast after the Sunday edition of The X Factor.
The series is set in a fictional Yorkshire country house and follows the lives of the aristocratic Crawley family and their servants.
Downton Abbey starts on ITV1 at 9pm on Sunday 16 September