Example cancels gigs after doctor's orders over injury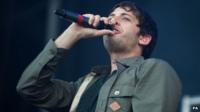 Example says he is being forced to rest for the next couple of weeks after injuring his leg.
The rapper has severe tendonitis of his Achilles and calf muscles and is under doctor's orders not to perform for at least the next 14 days.
The star has been talking about his problems on Twitter.
"What's everyone else doing this morning? I'm lying on my front with bags of frozen peas on my legs. That's me for most of the day," he said.
"Have had to cancel a few gigs over the next few weeks. I can barely walk.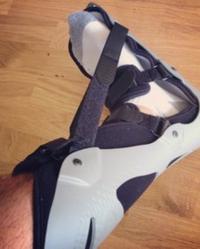 "I wish I could do my shows sat on a throne like Jessie J did but hey- Nobody's Perfect.
"My shows rely on a lot of energy and bouncing around like a lunatic which I can't do at the moment. Doctors have told me to rest."
No UK shows are affected at the moment.
Example announced a UK tour for 2013 last month and has already performed at festivals including T in the Park and Radio 1's Hackney Weekend.
The singer has also revealed what treatment he will be receiving after 48 gigs and 57 flights this summer.
"Started my Achilles/Calf muscle rehabilitation today. No more gigs for 10 days. Hopefully be Forrest Gumping about on stage in no time.
"Today I was told I need to apply an ice pack to my Achilles 6 times a day for 20mins a time, every day for 14 days. Imagine the excitement!"
Example is due to release his fourth studio album, called The Evolution of Man, in November.
The 30-year-old released his last record, Playing in the Shadows, in August 2011.