Newsbeat's guide to... Airport expansion plans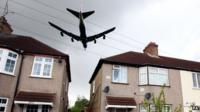 There's growing speculation that a third runway at Heathrow Airport will be considered by the government.
It's after Justine Greening was replaced as transport secretary in David Cameron's cabinet reshuffle.
She's been against any expansion of the airport in London but her new replacement is far less likely to object.
One of the biggest projects the new transport secretary, Patrick McLoughlin, will now work on is future airport capacity in England.
Senior ministers insist they are not going to change policy though.
Plans for a third runway at Heathrow were drawn up under Labour but in 2010 the coalition agreed to scrap the idea.
FOR
The Chancellor George Osborne started speculation over a possible U-turn recently by saying he believed more runways were needed.
Adam Beeken, 22, from Grimsby agrees: "If it's for trade then we do need to keep up."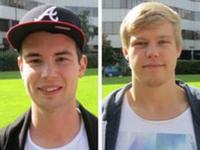 Charles de Gaulle airport in France and Germany's Frankfurt airport both offer 1,000 more flights a year to China than Heathrow.
It's an important business destination because it's predicted within 10 years its economy will overtake that of the US.
"My dad flies to China on business a lot and he has to fly from Humberside to Schiphol (Amsterdam) to get there," says Adam.
"If we were to create an airport that would create a connection I think it would be fantastic for the economy."
UK airport operators say if they don't keep up it could cost the UK £1.2bn a year.
Tom Noble, 22, says it's important another runway is built sooner rather than later.
He says: "Heathrow should be expanded because we need to be able to fly to places like China and keep up with the emerging markets.
"If we want to keep up with the rest of Europe, especially with Charles de Gaulle and Schiphol in Amsterdam, I think we have to expand for our economy."
AGAINST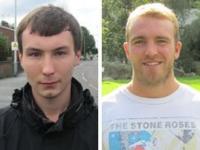 If a third runway at Heathrow is given the go-ahead, the village of Sipson in west London would have to be flattened.
Around 700 properties would be demolished, along with the pub 19-year-old Matthew Anderson works in.
He says: "Nobody here wants the third runway because they want to stay in their homes. It will affect their lives and my work obviously."
Environmental campaigners say making room for more planes means more pollution and there's no need for further airport expansion.
"Lots of people are talking about it in the pub and there's not many saying it's a good idea. All they're thinking about is profit," adds Matthew.
Both Downing Street and Deputy Prime Minister Nick Clegg insist that the government will stick to its pledge not to build a third runway.
"If you can't find a flight from the airports in England at the minute then don't fly because there's enough choices," says Andy Simmons, 22.
"I think we should look after the British people and not demolish their homes to build more runways."
OPTIONS
In the coming months the new transport secretary, Patrick McLoughlin, will be looking at other options.
If a third runway at Heathrow is completely ruled out, as is the government's stance at the moment, then calls for a brand new airport in the Thames Estuary in east London could gather pace.
Its supporters have labelled it "Boris Island" because of its backing from London Mayor Boris Johnson.
Making places like Stansted in Essex or Gatwick in Sussex bigger are also options the government may consider.