BBC denies Doctor Who actor Matt Smith is stepping down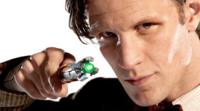 The BBC has denied claims Matt Smith will "quit" playing Doctor Who next year.
It follows reports in a tabloid newspaper on Saturday that the 29-year-old was struggling to cope with the work-load.
But head of communications at BBC TV, Sam Hodges, has tweeted: "Matt Smith hasn't quit - just an over excitable headline".
Smith became the youngest ever Doctor when he was cast in 2009.
The article in the Mirror was based on an interview Smith gave to Empire Magazine.
It said: "The 29-year-old said 14-hour days filming the sci-fi classic for 10 months a year has started to take its toll and leaves him with no time for other projects or to see friends."
Smith told Empire: "I couldn't do this for seven years. I'd be run into the ground. I don't think you can sustain it."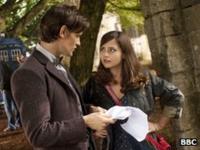 But using his Twitter account to clear up the rumours @Sam_Hodges said: "It's taken from comments saying he won't be doing it forever. He'll be around for a good while yet."
The first episode of the new Doctor Who series, Asylum of the Daleks, pulled in 6.4 million people on Saturday night.
The 11th Doctor described filming by saying: "There are no days off unless your leg has fallen off. You see yourself looking slowly more bedraggled. I have aged savagely.
"But all for a good cause. I wouldn't change it for the world. There are burdens, but these are small crosses to bear for getting on set."