Claims bad weather makes you take more risks in the sun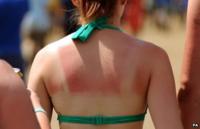 It's looking like it will be the wettest summer in 100 years and a leading cancer charity says the bad weather is making people take risks in the sun.
Cancer Research UK says more under-25s are trying to make the most of the sun when it does appear.
It claims many are avoiding in the shade, not wearing sun-cream and slapping on tanning oil.
Skin cancer is the second most common cancer in under-34s.
Around two cases are diagnosed every day.
Doctor Robert Sarkany is a skin care specialist in London.
He said: "It [the sun] may not be as strong as it is in Florida or somewhere like that but when it comes out after it's been raining beforehand your skin really isn't ready for it.
"Because we've had a summer like this year, lots of rain and sudden sunshine, when you do go out in the sun you're more likely to burn and that's quite a dangerous situation," he added.
"Burning, especially when you're young means you're more likely to get one of these malignant melanomas."
Laura Potamianos, 25
"In England I don't put sun cream on very much but I'm half-Greek so I feel like I don't need to wear as much.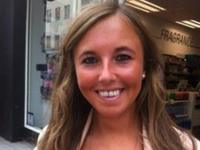 "The weather's bad here, it's never that hot. How harmful can that be?
"I put sun-cream on when I go on holiday, I don't use oil or sun beds.
"Back in the day no one used to wear sun-cream, people used to go on sun beds all the time, obviously you need to be careful but still.
"I think some people don't realise the sun can hurt you.
"My dad never wears sun-cream and he's fine.
"My friends are quite sensible in face they are really obsessed with sun-cream and they always tell me off."
Rebecca McConnell, 24
"When I'm sunbathing on holiday I will make sure that I put cream on a lot but it's not always high factors.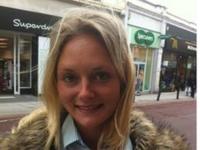 "I know that I have been going on holiday since I was little, I have never really burnt or peeled.
"You hear the messages about this all the time but I think some people do get too burnt.
"As soon as the sun comes out here I am out there.
"I usually just put on body lotion when I'm outside here, I never feel like it's hot enough that I will burn.
"I think the sun isn't as strong here, maybe it is, but the heat is never as intense.
"When you are on holiday you can properly get out in your bikini, here you always have your jeans on and top rolled up."